Paleo Eating – Which Toxic Cookware to Avoid When Eating Clean
By Anne (Annie) Berryhill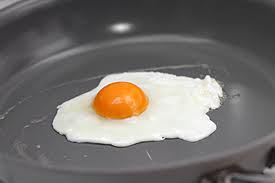 Whether you eat Paleo, Primal or another non-specific clean eating program, it all contributes to making the body function and look better. But too often when we prepare food in cookware, it is the kind that actually adds toxic components to our food. In the end, that sets us a bit back in our pursuit of the cleanest, healthiest things we put in our body.
I recently wrote about the effects of toxins on the body. Unfortunately, the effects can be things that are subtle enough that we really don't notice or give a 2nd thought. It's not until something major starts to happen that we begin to look for answers and solutions. But, with education and prevention it doesn't have to be that way!
Cookware and the toxic dangers:
Aluminum Cookware:
Possibly Dangerous
With aluminum being one of the most abundant metals on the Earth, exposure to it may be hard to avoid. But what about using cookware made of this?  As I read, opinions varied from NO RISK, to be very careful. Many reports site aluminum exposure as a possible cause of Alzheimer's Disease.
Whether that is from deodorants or aluminum cookware is not clear, nor is there evidence to support that claim. But again, if we are being exposed anyway, perhaps it is important to avoid the extra exposure potential from using aluminum cookware.
Teflon Coated:
Possibly Dangerous
As I worked on some research (as it is with the internet) the opinions are varied on this topic. Dupont, the maker of Teflon wants us to believe that there is absolutely NOTHING dangerous or toxic about Teflon. ON the other hand, there are many posts, and even some lawsuits related to the toxic dangers of Teflon.
Basically if you heat an empty pan or if your Teflon coating is starting to come off in little pieces, that is no good. Really, that is just basic stuff because either the fumes from the empty hot pan or the small pieces will easily make their way into our bodies.
Would you really sit down to a meal of steaming hot Teflon slices?
Then, you probably need to follow these most basic precautions. But since we really don't know, it may be wiser to eliminate Teflon-lined cookware as much as possible, just to be safe. It is your choice.
Cast Iron Cookware:
This has been around for a very long time and people who have gravitated to this cookware swear by it.
Ceramic Cookware:
Pretty Safe (if lead free)
There is much written on this topic because ceramics, especially those from other countries will contain lead. That is very toxic and very dangerous to our bodies and has been shown to cause cancer. It is nothing to ignore! But there are ceramics available that specifically state they are lead, cadmium and arsenic free. That would be absolutely essential to insure before using this type of cookware.
Stainless Steel Cookware:
GenerallySafe
Typically, these are made from a variety of metals so if any of those made their way out of the cookware and into the food, it would present a toxic issue. Generally though, it is hard for those metals to get out unless the cookware was dinged or pitted.
Copper Cookware:
Generally Safe
In my look around, I found that Copper cookware is favored by many chefs for sautéing and for sauces because it heats up quickly. Many copper products are lined with tin or another metal to insure that copper does not get into food due to breakdown from heat.
In the end, you have to do your own homework. And be realistic about what changes you can deal with and which risks you can live with. We are exposed in so many ways. It will be challenging to pinpoint illness or disease on one exposure source anyway. But, it's important to know so that you can do these things within your power to protect yourself and your family.
Ready to get Lean, Strong and Healthy? Today is a great day to start!
********************************
-SPECIAL OFFER-Only 5 days left!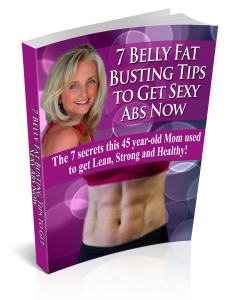 If you didn't already check it out, there are only 5 more days to get some of my most popular programs for an unheard of price! Check out my Birthday E-Bash Specials! Be sure and pass them along to everyone who needs a kick in the pants!
Anne (Annie) Berryhill is a Crossfit Level 1 Trainer, USA Weightlifting Sports Performance Coach, Crossfit Athlete and competitor who owns and operates OC Fitness Revival in Orange County, CA.   Services include personal and group training, nutrition classes and counseling. As well as providing incredible health-improving supplements to help people  to make the most out of what they've got.