How a Teenager Uses Paleo and Crossfit to Manage Type 1 Diabetes
Even though I am only 18, I have learned a lot about how much Crossfit workouts and  Paleo-style eating helps me manage my diabetes.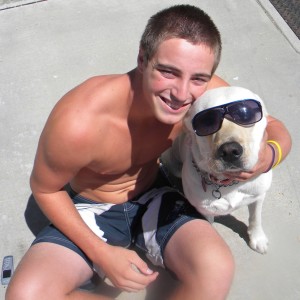 I have been a type 1 Diabetic for half of my life, and at this point it is getting harder and harder to remember moments with out diabetes.I wanted to share a bit of how life is with this disease.
In many posts and forums about diabetes the common theme seems to be that a diabetic can live a completely normal life….Yes, a completely normal, absolutely scripted, scrutinized and strict life. But just as often, are online commentaries about the near-impossibility for living a happy, full life with the disease. Sure, ask any Diabetic if there hasn't been one time or another that being a diabetic hasn't gotten them down or kept them from doing something they love or wanted to do and they will it agree that it has. (Yes I will capitalize Diabetic all the time because there have got to be some perks, right?) But somewhere in the middle lies the reality for most of us.
But the difference between those who moan and complain about it all the time and those who live life fully, is the amount of effort they put into managing it. For instance, I put out immense amounts of energy to exercise and eat healthy (Paleo-like) to keep my diabetes in check, others may be strict on there carb counting and taking their blood sugar religiously. And you know what that's great for those people, I applaud there effort because at least there giving an effort.
All this talk about effort isn't just for Diabetics, it's for everyone. It's frustrating for me to see so many overweight people and hearing them complain about being over weight yet not doing a damn thing about it. I look at it like this-
If a nine year old child can deal with a disease that alters there life permanently and take it in stride, then you can drop the remote, the chips and the Ben n' Jerry's and get off the couch and do something about your negative self image.
___________________________________
At this point, you're thinking to yourself, this kid is just another self-righteous exercise fanatic, and he's just scared of his diabetes so he's hiding behind this tough exterior to escape the fact that his Diabetes limits him.
And to that I say…. HELL YES I AM. Yep, my Diabetes limits me and freaks me out. Unlike many "normal" people, I truly do have something that limits me. Despite that, I've made the DECISION to push past those limitations, and I believe that everyone can do it too. I guarantee that whatever is keeping you from making that decision has very little to do with it being a limitation at all. Obesity and a sedentary life style isn't a limitation, it is a choice.
People love to say it's easy to eat a healthy diet and easy to fight the temptations of unhealthy foods. The truth is, is that it isn't easy, especially when you've come from a place of poor food choices. Eating healthy may be challenging, but it's not impossible.
As children, we didn't have control of what we ate because our parents did all the shopping and meals for us. But now, as adults, we get to make our own choices to make the best decisions when it comes to nutrition. This idea isn't a diet, it isn't a pre-purchased meal plan that is ordered online shows up flash-frozen and vacuumed sealed to keep in the " Freshness". I'm talking about the most primitive style of eating well, a lifestyle known as Paleo. I have found that since adopting this nutrition lifestyle, along with fitness program, it had been a tremendous step for me towards not only managing my disease but feeling healthy as well.
Being a type 1 diabetic for a little more than half of my life, diet has always been important to me, because it's stressed that it has to be. But a clean diet isn't just for those with metabolic disease; it's for all of us, every last person. I have eaten every style of food from here to oblivion. I've tried em all, High sugar/ low sugar, High fat / low fat. I've seen the way every single one has effected my:
And I haven't found one yet that makes me feel as incredible as a Paleo life style. In short paleo is an eating life style that consists mostly of Meats, Vegetables, Fruits, and nuts and seeds, all of which are usually pretty low on the glycemic index.
But Paleo goes hand in hand with fitness, especially a fitness methodology known as Crossfit.
Crossfit has done wonders for not only my body and health but for all those around me that have gotten involved in it as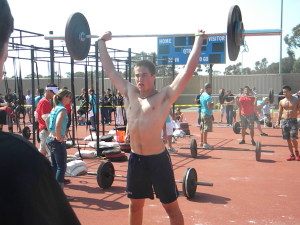 well. It's not just a work out routine; it's a sport, the sport of fitness. I've worked out using other techniques. Things like traditional gym rat lifting, yoga, high card running and endurance work. I enjoyed them all but never fell in love with any of them. Until I found CrossFit, working out was a chore to me. Now it's something I long for hourly!
Crossfit is like no other methodology because it takes the most effective ideals from the most popular work out programs puts them together in endless workout combinations.
I've definitely witnessed an improvement with my diabetes control between the Crossfit workouts and the clean eating.
Until they find a cure for Diabetes, my goal will be to stay as active and disciplined as I can for my life using clean food and Crossfit workouts. If it can do that for someone in my situation, imagine what it can do for someone who wants to drop some body fat and clean up their diet!  Its go time!
_____________________________________________________
Thanks to Jake for sharing his story, I hope that you have learned a little bit more. Its pretty cool when we can learn from the young ones!
Anne (Annie)
Berryhill is a Crossfit Level 1 Trainer, USA Weightlifting Sports Perfomance Coach, Crossfit Athlete and competitor who owns and operates OC Fitness Revival in Orange County, CA.
Services include personal and group training, nutrition classes and counseling, as well as providing incredible detoxifying, health-improving supplements to help people  to make the most out of what they've got.
Contact her today for a Free class, Nutrition consultation or to try Chava Chocolate for Athletes!

(949) 280-3407  Anne@anneberryhill.com