Crossfit Training – Planning, Purpose and Passion
Crossfit Training – Planning, Purpose and Passion

by Annie Berryhill
Well, this is it, the day before the Crossfit SoCal Regional competition. Qualified individual competitors and teams are most likely getting some topsy turvy sleep anticipating the action for the weekend. It's been a long few months getting to this point, starting with the Sectionals, and the weeks leading up to this event. Everyone knows that only the top 3 Males, Females and Teams will make the cut and compete against the world at the Crossfit Games July 29th-31st in Carson, California.
In case you don't have a clue or if you do and you want to get pumped up for it all, this little video should fit the bill!
Like so many Crossfitters, I competed in the Open, in the Masters 45-49 Category. It was probably the hardest thing I have ever done in Crossfit. The workouts were super challenging and beyond the limits of my ability. But the most difficult part was the mental aspect. With multiple chances to complete the WOD, it became a mind game to strategize and execute to achieve the highest finish possible.
I did not finish high enough to qualify for the Games this year. But as fate would have it, another opportunity to get to The Games came to me via the Team Qualification. I qualified through a very grueling, hard fought battle of amazing athletes at our own gym. It was a honor to be asked to participate as a member of the Crossfit South County Team. Once I was chosen and the workouts announced… I really had to get my head and my body in the game to be prepared for the challenge ahead. It made me think…yes, BLONDES DO THINK!!!
So much of success at anything, but sports in particular can be boiled down to a few key words:
Planning, Purpose and PASSION

Planning is the mechanical part, the hands-on and logistical component. As a team, it is vital to your success to create the workable plan to achieve the purpose. Often it takes trial and error to work effectively as a team which makes planning so important. Practice is the helpmate to planning. "Plan the work, work the plan!"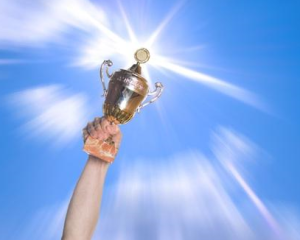 Purpose is the prize! It's the trophy, the bragging rights, the cause that keeps your planning and efforts on target. There is a famous quote that says "you can't hit a target you can't see". Purpose is the target you not only see, but see in absolute and perfect detail. Without purpose, planning means nothing, you are really just going nowhere!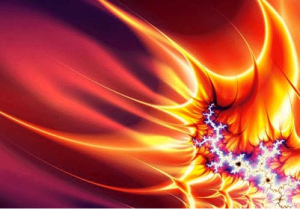 Passion is the FIRE that burns in your gut, that makes you press on through failure, fatigue and fear. Passion is fueled by the intense need, want or desire to achieve the purpose at any cost. It keeps you up at night, drives you to do more, be more and dim every other thing from your view. But beware, passion can burn out quickly if the fire is not tended to. You must feed the passion on a steady diet of belief, practice, visualization and faith. Only then will the fire of passion outlast the cold, wet night of challenge!

As for me, I can put a check mark by each of the "P's". I have put more work, focus, planning, purposeful practice and applied passion into preparing for Regionals than any other endeavor I have done.
Win or lose, I know that I have given my best effort up to this point, and I will bring every ounce of my abilities to the competition for the benefit of my team, my box, my sport and myself.

Good luck to everyone! Let's Get Some!

Anne (Annie) Berryhill is a Crossfit Level 1 Trainer, athlete and competitor who owns and operates OC Fitness Revival in Orange County, CA. Services include personal and group training, nutrition classes and counseling, as well as providing incredible health-improving supplements to help people to make the most out of what they've got.
Contact her today for a Free class, Nutrition consultation or to try Chava Chocolate for Athletes!

(949) 280-3407 Anne@anneberryhill.com