Are You Guilty of Being A Fitness Snob?

by Annie Berryhill

I am 110% a Crossfitter at heart. If you have been reading these posts, or have had a conversation in person with me, you will find no shadow of doubt about that. I love what CF does for me physically but more importantly, it's the mental and attitude changes that have permeated every thing else I do in life.
So any Crossfitters reading this … please withhold onto any harsh judgement or criticism until you finish reading.
While I love Crossfit, I love PEOPLE more!!
I love people who:
struggle with their weight

who win big compeitions because they are so fit

are moms who wear outdated jeans and have jiggly parts

are Dads that work so hard for their family their workout time does not exist

are old enough to be Grandmas and Gramps

teenage girls who are trying to understand how to feel beautiful in their own bodies
What does all of this have to do with Fitness Snobbery?

It has EVERYTHING to do with it.
As a coach and trainer, there is not greater satisfaction than to be a part of someone's success. For me, I don't even care if i did have a hand in it, I just want success for people because of how it changes their lives.
In fitness, there are many ways to get to the goals of weight loss, strength, endurance and flexibility. What makes me absolutely nutty is how sometimes, people who are deeply involved in a particular format or style act, talk and live as if it is THE ONE AND ONLY WAY to get fit!

I have heard many Crossfitters bash P90X. but I have to tell you honestly if I had to direct a client to a program, and they were torn between staying overweight, slow and sad and doing P90X because it was all they had access to … I WOULD TELL THEM TO DO P90X!
Don't get mad at me, and call me a traitor right now …

my goal as a coach is to get my clients to their goals.

Crossfit is my preferred method of training for myself and my clients, but the minute you force your way onto someone else, you have stopped being a resource and starting being an egomaniac Fitness Snob.
So being a Fitness Snob doesn't serve anyone, especially not the client/person who desperately needs someone to come along side them, hear them, make them accountable and believe in their ability to get to their goals.
In my coaching business, I have trained people in a variety of ways, including using videos, 3-set DB exercises and even brought in some hula hoops at times. Why would I do that?
They all have an advantage over someone doing NOTHING!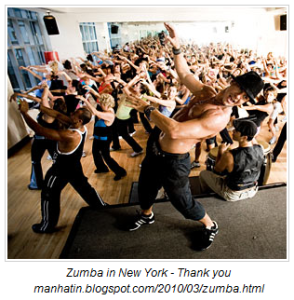 So next time you want to go to BLOWS with someone over whether Crossfit, P90X, Mixed Martial Arts or Zumba is the best method for getting fit, take a step back and remember that we as a society all benefit when our members are healthy and fit.
Whatever it takes to get them there is the best thing for them even though it may not be the thing you believe in the most.
So quit being a Fitness Snob and start being an advocate for health, fitness and well-being!
Anne (Annie) Berryhill is a Crossfit Level 1 Trainer, athlete and competitor who owns and operates OC Fitness Revival in Orange County, CA. Services include personal and group training, nutrition classes and counseling and she teaches people how to get the most out of what they've got. Contact her today for a class visit or nutrition consultation
(949) 280-3407 Anne@anneberryhill.com